Whether new or old, many homes can have issues that aren't obvious from photos. Many of the most common problems in a home have to do with the plumbing system. Since water can be so damaging, it's especially important to get these issues out in the open prior to sale.
Some sellers might be aware of their plumbing issues, others may have no clue at all. Oftentimes, if a home was previously occupied by only one or two people who didn't entertain many guests, they may not be aware of the strain that a larger family could have on things like the septic system.
In this article, we'll cover some of the most common plumbing issues that a home has and help you identify these issues before you buy a new home.
The small fixes
Let's start with some problems that are common and simple to address. When touring a home or performing an inspection, test all of the home's faucets. Dripping faucets might not seem like a big issue, but the cost of wasted water can add up on your utility bill.
Leaking pipes are another issue that is seemingly harmless, but can lead to bigger problems that could cost thousands of dollars to repair. Check ceilings, floors, and underneath cabinets for signs of water damage.
Flush the toilets in the house to see if they continue running. Toilets that continue running water is often a simple fix, like replacing the chain or flapper in the tank. However, a leaking toilet could be symptomatic of a bigger problem that could include having to replace the toilet.
Sewer line and septic systems
Ask the owner about the history of the sewer or septic system. Find out if they've had problems recently and when the last time they were taken care of. If there is a septic tank or field on the property, look for signs of issues such as the grass having been dug out, water pooling in the yard, or foul smells in the area.
When it comes to septic and sewer issues, always reach out to a professional. They will be able to give you an accurate assessment and estimate of costs.
Inspect the pipes
Spot-checking the pipes in the home will tell you a lot about the state of the plumbing. Pipes that are old, worn, and lacking insulation are signs that plumbing issues could be coming. Rust is a major red flag. The water lines that lead out of the house for lawn faucets should also be wrapped to avoid freezing in the winter months.
Hot water heater
Just like the septic system, you'll want to ask about the history of the home's hot water heater. If it's over ten years old, you might have to replace it soon after purchase.
You should also consider the size of the hot water heater. You'll want to be sure it can accommodate your expected water usage. If children are in your future, having a bigger hot water heater might be something you want to plan for to avoid cold showers in the morning.
Home showings are valuable parts of the property buying cycle. If a homebuyer knows what to expect during a showing, this individual can get the information that he or she needs to determine whether a particular house is the right option.
Now, let's take a look at three things that buyers need to know about home showings.
1. A home showing is a commitment-free experience.
There is no obligation to submit an offer to purchase a house following a showing. Instead, a buyer can review his or her options and proceed accordingly.
In some cases, a buyer may want to set up a follow-up home showing as well. A follow-up showing enables a buyer to get a second look at a residence to determine whether it matches or exceeds his or her expectations.
It also may be beneficial to prepare lots of questions before a showing. That way, a buyer can gain deep insights into a home to help him or her decide the best course of action.
2. A home showing enables a buyer to get an up-close look at a house.
During a home showing, a buyer will walk through a house with a real estate agent. A buyer can ask a real estate agent questions about a residence, and he or she may even choose to take notes as the showing progresses.
It generally is a good idea to check out all areas of a house during a showing. Remember, a home purchase probably is one of the biggest decisions that an individual will make in his or her lifetime. With a comprehensive home showing, an individual can gain extensive insights into a residence's age, condition and more.
In addition, a buyer should not place a time limit on a showing. Depending on the size of a home, a showing may last a few minutes or a few hours. But a buyer who allocates the necessary time and resources to analyze a residence during a showing may be better equipped than others to make an informed decision about a house.
3. A home showing is one of many steps during the homebuying journey.
If a home showing is successful, a buyer may be inclined to submit an offer to purchase. Or, if a showing reveals a house fails to hit the mark with a buyer, this individual can continue his or her pursuit of the perfect residence.
Lastly, when it comes to setting up home showings, it often helps to hire a real estate agent. This housing market professional will make it simple for a buyer to navigate the property buying journey.
A real estate agent will schedule home showings for buyers and keep buyers up to date about open house events. Plus, a real estate agent will help a buyer submit an offer to purchase a home and ensure that a buyer can seamlessly acquire his or her ideal residence.
Reach out to a real estate agent today, and you can kick off the homebuying journey.
If you plan to buy a home in the upcoming days, weeks or months, it often pays to learn about the real estate market. By doing so, you can understand various best practices for purchasing a house and streamline the homebuying process.
Ultimately, there are several best practices for buying a house, and these include:
1. Become a Homebuying Expert
What differentiates a buyer's market from a seller's market? How do you submit an offer on a house? And what should you expect during a home inspection? These are just some of the questions that you'll need to consider to become a homebuying expert.
As a homebuying expert, you'll be better equipped than others to plan a successful homebuying journey.
Typically, a homebuying expert asks lots of questions and devotes the necessary time and resources to learn about the housing market. This individual also is open to expert homebuying advice and recommendations and will do whatever it takes to discover the right house, at the right price, regardless of the real estate market's conditions.
2. Get a Home Loan
For those who plan to buy a house, it helps to save money in advance. That way, you can shop for a house and have sufficient funds available for a sizable down payment.
Furthermore, you should start searching for a home loan as soon as possible. Because the sooner that you secure a home loan, the sooner that you can kick off a home search with a budget in hand.
To obtain a home loan, you should meet with several banks and credit unions. These lenders will evaluate your credit history, income and other financial factors and make a home loan offer.
After you accept a home loan offer, you can officially start your home search. And if you find a home that you'd like to buy, you can submit an offer without having to scramble to get a home loan at the last possible moment.
3. Collaborate with a Real Estate Agent
When it comes to buying a home, hiring a real estate agent is essential. In fact, a real estate agent will provide plenty of support throughout the homebuying journey, ensuring that you can discover your dream house without delay.
A real estate agent first will learn about your homebuying goals. Then, this housing market professional can help you narrow your home search.
In addition, a real estate agent will set up home showings, submit home offers on your behalf and keep you up to date on homebuying negotiations. Perhaps best of all, if you ever have homebuying concerns or questions, a real estate agent is happy to respond to them at any time.
Buying a home can be a quick, seamless process, particularly for those who work with a real estate agent. Reach out to a local real estate agent today, and you can move one step closer to making your homeownership dreams come true.
This listing was recently rented for $3,495.
Just Rented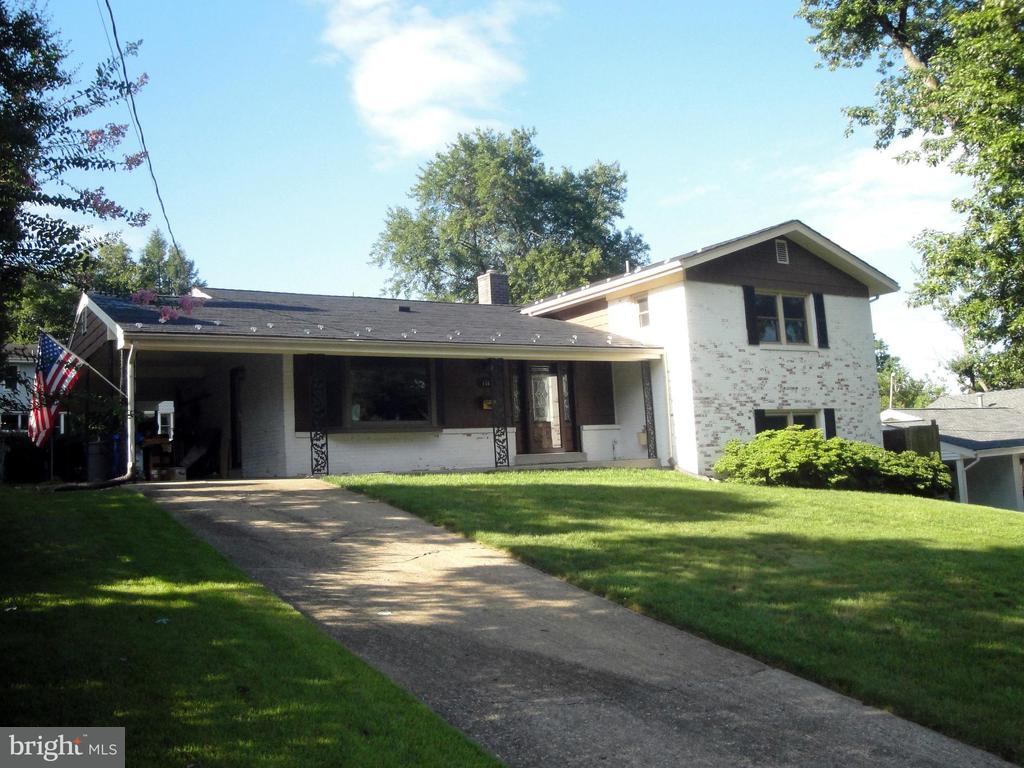 Big home with fenced yard; carport & driveway parking, hardwood floors, fresh paint; near Pentagon & Crystal City METRO. Lots of cabs, counter, SS appliances, work & table space in big Kit w/bay window. SLGD in DR to patio. High ceiling in LR w/stone Firepl. Fam Rm w/recessed lighting, built-ins & Firepl. MBR suite w/big closet. LL laundry. Huge storage RM. Walk to schools, shops, parks & METRO.
Two terms that you may have heard when talking about real estate is fair market value and assessed value. These two terms are not the same or even interchangeable terms. 
The assessed value of a home can often be higher than the price the house is being sold. These properties can often be seen as a "bargain" in the real estate community. The problem is that this is often a red flag. The property may be overassessed by the town which means the taxes are higher than necessary. 
Homes can also be listed at a higher price than the assessed value. Contrary to popular belief, a low evaluated cost doesn't mean that the value of the home is less than the asking price. The asking sale price for a property is based on many factors, none of which are what the town deems the property is worth. 
Fair Market Value
Fair market value is what a buyer is willing to pay with no outside influence. As a homeowner, the best way to determine the fair market value of your home is to look at what's real estate agents call a "Comparative Market Analysis" or CMA. The agent will look at similar properties in the area that have recently sold- generally within the last six months. This analysis will often include things that the assessor doesn't take into account when pricing a home.
The Appraisal
When you buy a home, and the appraisal is done for the lender when the buyer is obtaining a mortgage, the purpose is specific. The lender is protecting themselves and the buyer. The lender wants to be sure that the property they are lending money on has a value greater than or equal to the purchase price of the home. Appraisals are also done in this manner when homeowners are refinancing the house. 
Challenging Assessed Values
Often, homeowners will buy a property and then later challenge the assessed value of a home for tax purposes especially if the owner feels that the assessed value is worlds apart from the fair market value of the home. If you believe that the assessed value is out of sync with the fair market value of the house and out of line based on the values of another home in the town, you need to file what's called a tax abatement. Your city or town hall has all of the necessary information for submitting these forms. From there, each city and town has their own timelines for how long the tax assessor has to address this.