Let's face it – selling a home may prove to be a long, arduous process, particularly for those who are listing a residence for the first time. Fortunately, we're here to help you simplify the home selling journey and ensure you can enjoy a pleasant home selling experience.
Now, let's take a look at three tips to make the home selling process quick and easy.
1. Evaluate Housing Market Data
The housing market frequently changes, and a seller's market today may transform into a buyer's market tomorrow. However, if you analyze housing market data, you can understand real estate segment trends and map out your home selling journey accordingly.
Take a look at the prices of recently sold houses in your city or town. This information can help you differentiate between a buyer's and seller's market.
Also, evaluate the prices of local houses that are similar to your own. This data will show you how your residence stacks up against the competition.
2. Hire a Home Appraiser
Although you might have received a great price for your house a few years ago, the value of your home likely has changed. As such, you should conduct a home appraisal to receive an accurate property valuation.
A home appraiser will look at your house's exterior and interior, along with assorted housing market data. Then, this appraiser can provide you with a valuation of your property. And once you have a property valuation in hand, you can determine how to price your house.
In addition, it often helps to complete a home inspection prior to listing your residence. Because if you perform a home inspection today, you can identify and correct any home problems that otherwise may slow down the home selling process.
3. Collaborate with a Real Estate Agent
If you're unsure about where to find housing market data or how to hire a home appraiser, there's no need to worry. Real estate agents are available in cities and towns nationwide, and these housing market professionals will do whatever it takes to help you sell your house.
A real estate agent is a housing market expert who is available to assist you in any way possible. For instance, if you need help pricing your house, a real estate agent can make it easy to establish a competitive initial asking price. Or, if you are debating whether to accept or reject a buyer's proposal, a real estate agent can help you make an informed decision.
Let's not forget about the comprehensive support that a real estate agent provides in the days and weeks after you accept an offer, either. This housing market professional will keep you up to date about a home purchase agreement as closing day approaches. And if you ever have home selling concerns or questions, a real estate agent is happy to respond to them.
Ready to list your residence? Take advantage of the aforementioned tips, and you can increase the likelihood of a fast, simple home selling journey.
Buying is home is a lengthy and, at times, stressful process. So, it can be discouraging when your offer is rejected.
If you've recently had a purchase offer rejected by the homeowner, don't worry--you have options.
In this post, we're going to cover some of those options so you can start focusing on your next move and potentially even make a second offer that gets accepted.
1.  Reassess your offer, not the seller
You could spend days guessing the reasons the seller might not have accepted your offer if they didn't give you a straightforward answer.
However, your time is better spent addressing your own offer. Double check the following things:
Is your offer significantly lower than the asking price?

If so, is it lower than comparable sale prices for homes in the neighborhood?

Does your offer contain more than the usual contingencies?
Once you've reassessed, you can determine if a second offer is appropriate for your situation, or if you're ready to move onto other prospects with the knowledge you've gained from this experience in hand.
2. Formulate your second offer
So, you've decided to make another attempt at the house. Now is the time to discuss details with your spouse and real estate agent.
Out of respect for the seller's time and their timeline for selling the home, you should treat your second offer as your last.
So, make sure you're putting your best offer forward. This can mean removing those contingencies mentioned earlier or increasing the amount. However, be realistic about your budget and don't waive contingencies that are necessary (commonly appraisals, inspection, and financing contingencies).
3. Consider including a personal offer letter
In today's competitive market, many sellers are fielding multiple offers on their home. To set yourself apart from the competitors and to help the seller get to know your goals and reasoning better, a personal letter is often a great tool.
Don't be afraid to give details in your offer letter. Explain what excites you about the house, why it is ideal for your family, and what your plans are for living there.
What shouldn't you include in your offer letter? Avoid statements that try to evoke pity or guilt from the seller. This seldom works and will put-off most buyers to your offer.
4. Moving on is good time management
If you aren't comfortable increasing your offer or if you receive a second rejection, it's typically a good idea to move onto other prospects. It may seem like wasted time--however, just like a job interview that didn't go as planned, it's an excellent learning experience.
You'll walk away knowing more about the negotiation process, dealing with sellers and agents, and you might even find a home that's better than the first one in the process!
If you're ready to sell your home, you may wonder if you can do it all on your own or if you need an agent to help you. If you understand what a listing agent can help you to do, you'll better understand their value. 
Listing Agents Help You To Price Your Home
Pricing your home for sale is one of the most challenging parts of selling. Your listing agent can help you to take some of the pressure off. They will do the market research and help you come to that sweet spot for the price. How much your home goes on the market for matters because if the home is priced too high or too low, it can cause buyer interest to dwindle. If the home isn't priced right, it can leave buyers wondering if there's something wrong with the property or if a better deal will be available on the home at a later date. The price of a home is all part of the marketing strategy. 
Advertising Your Home Listing

 
Realtors will be responsible for advertising your home listing. Your home for sale will be available across multiple listing services, giving your home the best chance of being seen by the right buyers.    
Coordinating Open Houses And Showings
Hiring a listing agent can save you a lot of time. Your agent will coordinate your open house and advertise it. Their phone will also be the phone that's ringing when people want to schedule showings for the house. The agent will coordinate convenient times with you but they will handle the overall scheduling and contact with buyers. 
Questions To Ask A Prospective Listing Agent
How many homes have you sold in this area?

What price range property do you have the most experience with?

How long has it typically taken for a home to be sold?

What could be improved in my home to help it sell?

What is the marketing plan?

Who is the team that works with you?

Will you be taking photos or can we hire a professional?

Will we be using video marketing?
All of these questions can help you to understand whether you're hiring the right listing agent for the job of selling your home. Listing agents work hard to earn that commission from the sale of your home. They want nothing more than satisfied clients. Your listing agent will also appreciate your recommendation for a job well done. Know that while you can sell your home on your own, there are many benefits to hiring a listing agent.      
This listing recently sold for $390,000.
Just Sold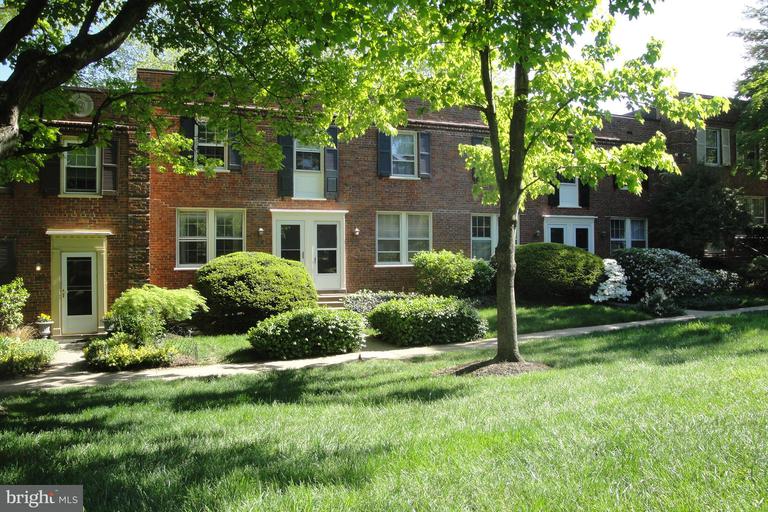 Brick 2lvl TH w/2 good size BR's. Beautiful Hardwood Flrs. Updated kit w/black & stainless steel appliances including GAS stove & microwave, oak cabs, Corian counter top. Newer W/DR. Separate DR & big LR has 2 sunny windows. Update ceramic tie bath has vent fan. Sunny deck 4 BBQ's. Plenty parking:off-st lot in rear. Walk to shops, many restaurants, theater & Rec Center. Good public trans close by.
Just Listed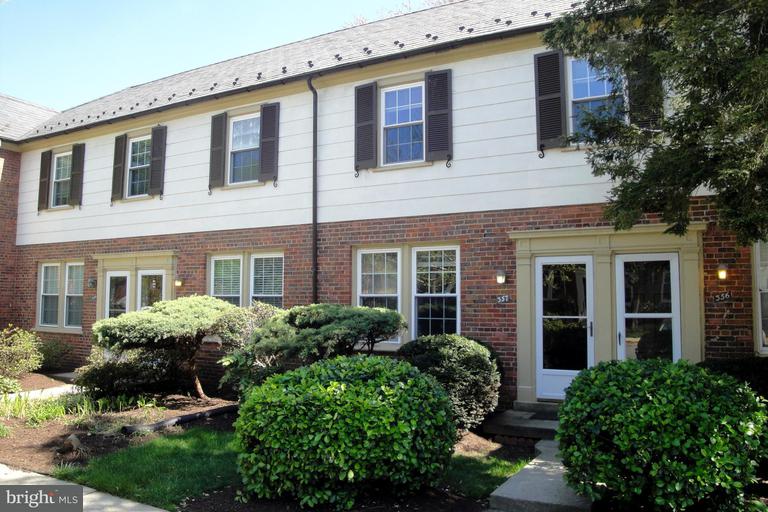 Beautifully renovated 1BR brick, slate roof TH has updated eat-in kit w/gas cooking, microwv, xtra cabs & pretty new floor. Updated bath with large mirror & exhaust fan. Big BR w/3 closets! Fresh custom paint & hardwood floors. Newer deck in quiet ctyd. Off-street reserved parking & street parking. Pool, tennis & xtra storge included. Walk to shops, restaurants, theater & Rec Center. Bus close.